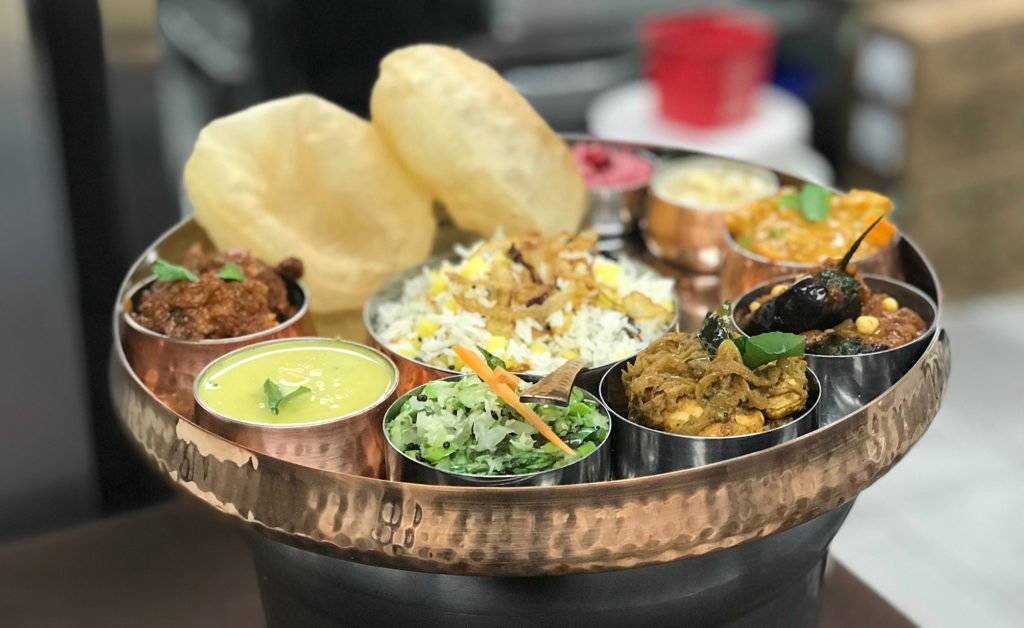 We are a year old!
Explore Chef Joes' recipes with beer and wine as we are celebrating our 1st Anniversary
Lassis, yes! Chai, yes. Beer maybe? But wine?
An age-old notion is that spices and curries and sauces in Indian food are too overpowering for the subtle notes of wine and the bitterness of some beers—not so! Not anymore, at least. Wine and beer aficionados, foodies, and patrons have a vested interest in answering the question, "what wines pair well with Joe's recipes?" As with any food and drink, it comes down to personal preference- but how do you know?
You are invited to explore more of what wine and beer excite your palate on Thursday November 28 6-9PM at Thali
Twelve courses served on your personal Thali
A beer and five wine samples with tasting notes on each
A sommelier-guided tour of some palate-pleasing pairings and Thali tasting-tests
So let's have fun before the festive season – discover drinking beer and wine with Chef Joe for only $80 plus tips and taxes)
Email (or) call and book early as our events have filled up in a few hours in the past